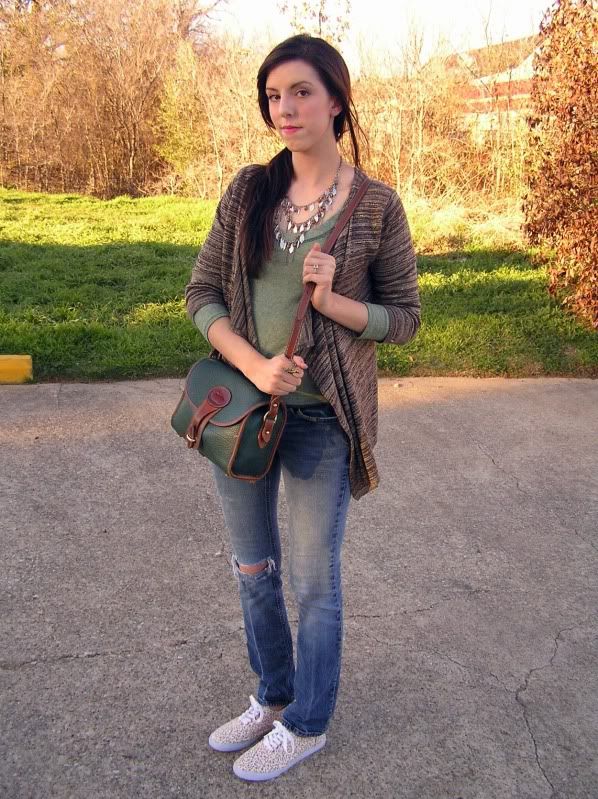 Yes, most days.. this is the best I can come up with right now. I could probably fall asleep right this second. Actually, I know I could.. And I still have studying to do. But anyway. Not important! This was my school outfit for today. I was rather pleased, despite it being such a basic look. I just did the math.. this whole outfit, including shoes and accessories cost me 60 bucks. Literally everything was bought on sale except for the shoes. Those I decided to go ahead and buy full price because everytime I went to Target I would stare longingly at them.. I mean.. c'mon..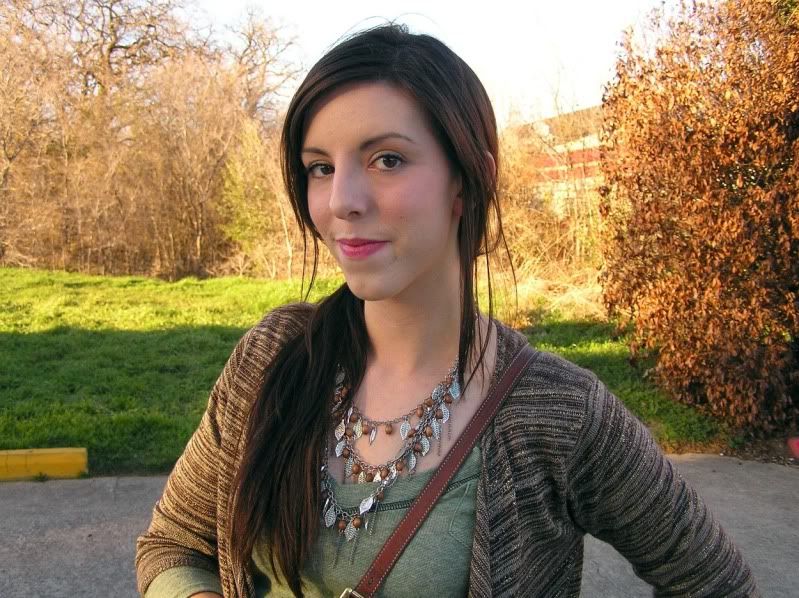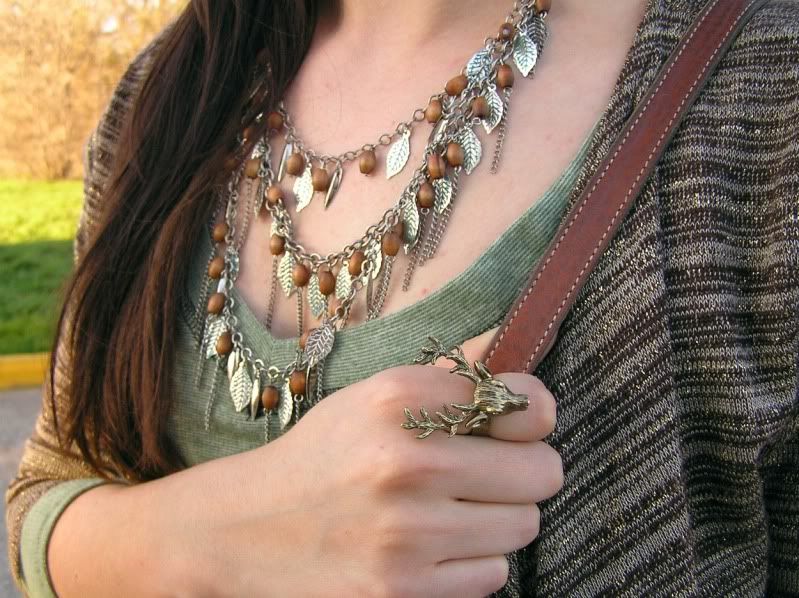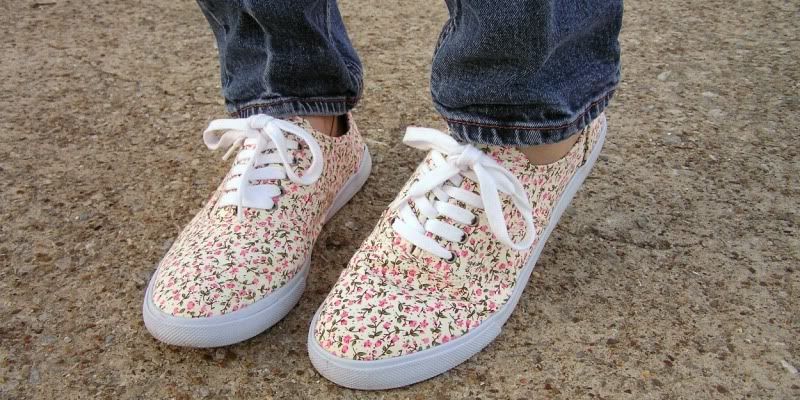 They are the perfect way to add some interest to a jeans and tee outfit. I love the delicate floral print on them.. mainly I just love floral of any kind. It's a bit unhealthy.. I think. Both the necklace and ring were impulse buys at Target earlier today.. I decided they would fit right in with this look, and they were both on sale. So that clinched that decision for me..
Cardigan: Sears (On Sale: $4!)/Top: Sears (On Sale: $4!)/Jeans: Old Navy (On Sale about 6 years ago for $6!)/Shoes: Mossimo from Target ($12)/Ring and Necklace: Target ($4, $10! Respectively)/Purse: Thrifted Dooney and Burke. (Marked at $40, on sale for $20!)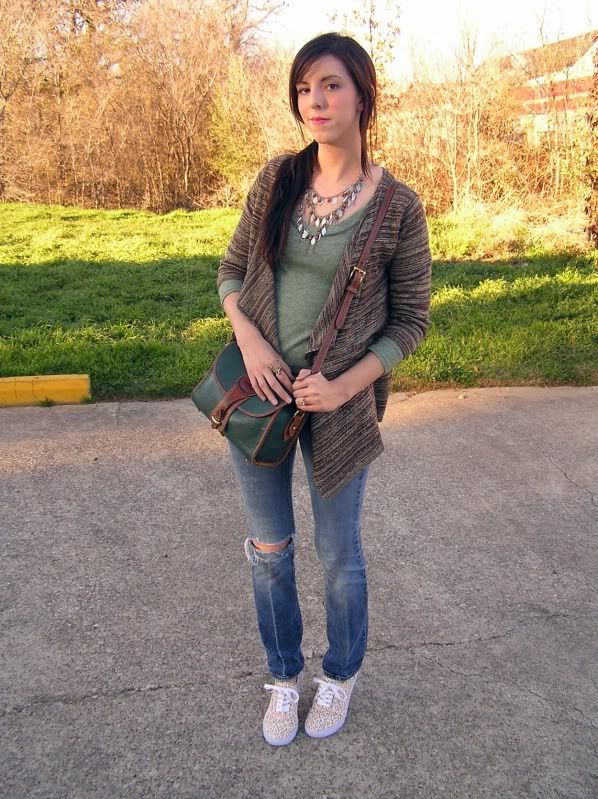 My purse is my most favorite buy in a long time. I've been meaning to showcase it for awhile, when I still wrote over at Megan Loves, actually.. I just kept forgetting. I had been seeing these D&B purses around the blogosphere for awhile and was envying hard-core. I finally decided that the next time I went into my favorite thrift store and they had some available, that I would just buy one. I found this perfect hunter green one, marked for $40.. but everything in the store was half off that day! It was destiny, I'm pretty sure.
So, I was thinking earlier that it would be cool if I started carrying my camera with me to school and doing either weekly or bi-weekly "School Style" updates.. like a street style type thing. I see ssooo many girls at my school that have amazing fashion sense, so if I get up the nerve I'd like to start asking them to let me take their picture and posting them up here. But, one of the reasons why I've been absent for awhile is that my camera is so old, I'm getting ready to buy a new one, I just haven't been able to yet. But it's really annoying to use because it's so slow and doesn't take the greatest of pictures. So I think once I get a new camera I will not only be updating this more, but also doing some School Style segments. What do you think?? :)